RuneLink
A downloadable game for Windows

How To Play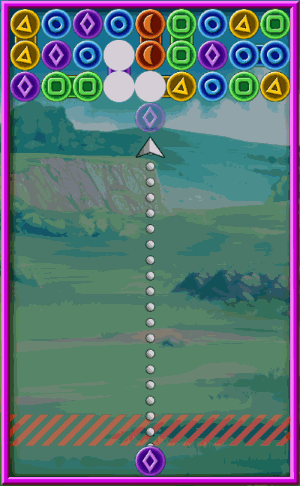 Each turn, you launch a rune into the stack. The dotted line and arrow shows where your currently loaded rune will land. Using the arrow keys, you can switch which column you wish the launch in. When you're ready, press the space bar to fire.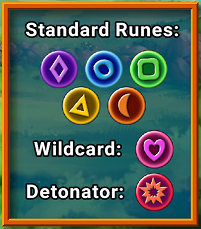 There are 3 types of Rune. The Standard runes (which come in 5 different shapes) the Wildcard runes and the Detonator runes.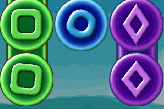 When placed, Standard runes will convert adjacent Standard runes into those of the same shape. Standard runes of the same shape form "links" that connect them to one another.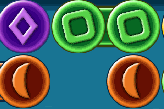 Wildcard runes don't convert runes, but instead can form links with others regardless of type or shape. Use them to bridge links between different shapes of Standard rune!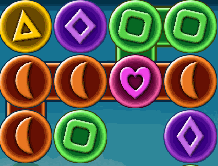 The Detonator rune is how you score points and remove runes from the stack. When it lands, any adjacent runes and any that they are linked to are destroyed. To score big, use long links destroy as many runes as you can at once.

Every few turns, a new row of runes will be added to the stack. If the stack ever reaches the striped area at the bottom of the screen, it's game over! When the stack begins to shake, that's your warning that a new row is coming soon. Once you've destroyed enough runes, the difficulty level will increase, giving you less turns between new rows being added to the stack.
Before you launch, runes already in the stack will begin to glow. This gives you a preview of what effect your move will have on the stack. If you have a Standard or Wildcard rune loaded, the glow indicates which runes it will form links with. If you have a Detonator rune loaded, it indicates which runes will be destroyed.
The box in the bottom left shows you what runes are going to be loaded next. Make sure to plan ahead!

Download
Click download now to get access to the following files: